hurm.this week?aq x updted ppe lgi an?too buzy too lazy.haha



This week,pergh..time akkuwh tgh hepi and buzy ni la ade je hantu hantu yg menyemak.
budush btowl la.
Ni sume sal besfrnz aq si azzam ni la..Ngek tol la.
Aq malas xia nak layan die.



its fucking bored.I dunno y.Maybe coz da x de topic nak ckp psl ape.
Die tuh alwys kol aq malam2.menyakitkan ati tol.
aq bukan zalim noh x nak layan,mmg la x salah,tpi ade ke ptut kol aq
mlm2 bute,aq bukan burung hantu xia.
aq tawu la die da abiz skula.nak bgun kol bper pon bleh,nk tido kol bpe pon x kesah.
tpi x ley ke ko kasi aq KETENANGAN SIKIT.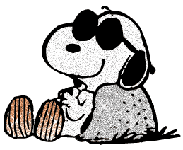 haha.shengal xiia kow ni.menyusahkan btol.
smpai one day tuh aq tgh tido,die kol then dgn x sngaja akuwh termarah die
aha.sori la ngok.x sngaja lak termarah ko.tpi ade kebaikan pe.aahaa.
skrg ni aq pon x tawu arh member dgn die lgi ke x.



malas giler argh nak mem gn owg yg x fhm akuwh.
menyakitkan ati je.huh,suda2.tuka topic la.

okok.About my asgnmnt?aha~syukurr syukuri xia.
yg psl sejarah tuh berjalan dgn lancar.but!!!!!
skrg ni makin bertambah assgmnt,pergh.x cam nyirap lak an darah akuwh.
agama and geo.yg geo ni lagi la.da merepek meraban smpai ke peta negara luar kene cri.
haaiixxzz..suir la,Budush budush budush.
Nsib bek science x de.Pergh..law ade gerenti la otak aq terbakar.
hahahaha.


Lagi 1,ahaha.Ni psl sowg dak name tut tut.
grr..akuwh benci xia sme ini betina,bukan aq jer ngek
ade lgi bnyak owg benci samer ini mudaak
.leyh wat koleksi n dipamerkan di muzium bersejarah,
ahhahaa...keshngalan lak aq ni.



Xde la.bukan nk benci tibe2 psl.tpi aq pon x tawu pe msalah si minah ni.
nmpk kitowg asik nak menjeling2.haicey.spe x howt doek.
kitowg wt ape,sbok2 tertngok2,terjeling2,sepak gak dak ni.
grr..so darl.better u change ur attitude be4 other jadikan ko sbgai musuh.



Pengajaran disini:Jangan suke dok menjeling sane sini seblum mate terjuling.
ahhaha.




by,